What is glaucoma?
The term glaucoma is an ancient Greek word meaning cloudy vision and was used to describe the onset of blindness in older people.
Glaucoma is now the name given to a large group of degenerative diseases characterised by the gradual destruction of the optic nerve, which is the cable that connects the eye to the brain. In most cases damage is caused by an abnormal build-up of pressure within the eye but not necessarily a high pressure per se. In some patients the damage is caused by a poor blood supply to the nerve, a weakness in the structure of the nerve, or a problem in the health of the nerve fibres themselves.
What are the symptoms?
The danger of glaucoma is that there are often no initial symptoms. In most cases the disease affects the sides of the vision in the early stages and given that one eye can sometimes compensate for the other, the sufferer is usually unaware that their vision is undergoing damage. The full impact of the condition often remains hidden, sometimes for many years, until the majority of the nerve fibres have been damaged and a large part of the vision has been irreversibly destroyed. This means that the loss of sight is permanent and from this point onward, all that can be done is to manage the vision that remains and try and ensure that further vision is not lost. It is estimated that as many as half the people with glaucoma are not even aware that they have the condition. For all these reasons glaucoma is often called the sneak thief of sight.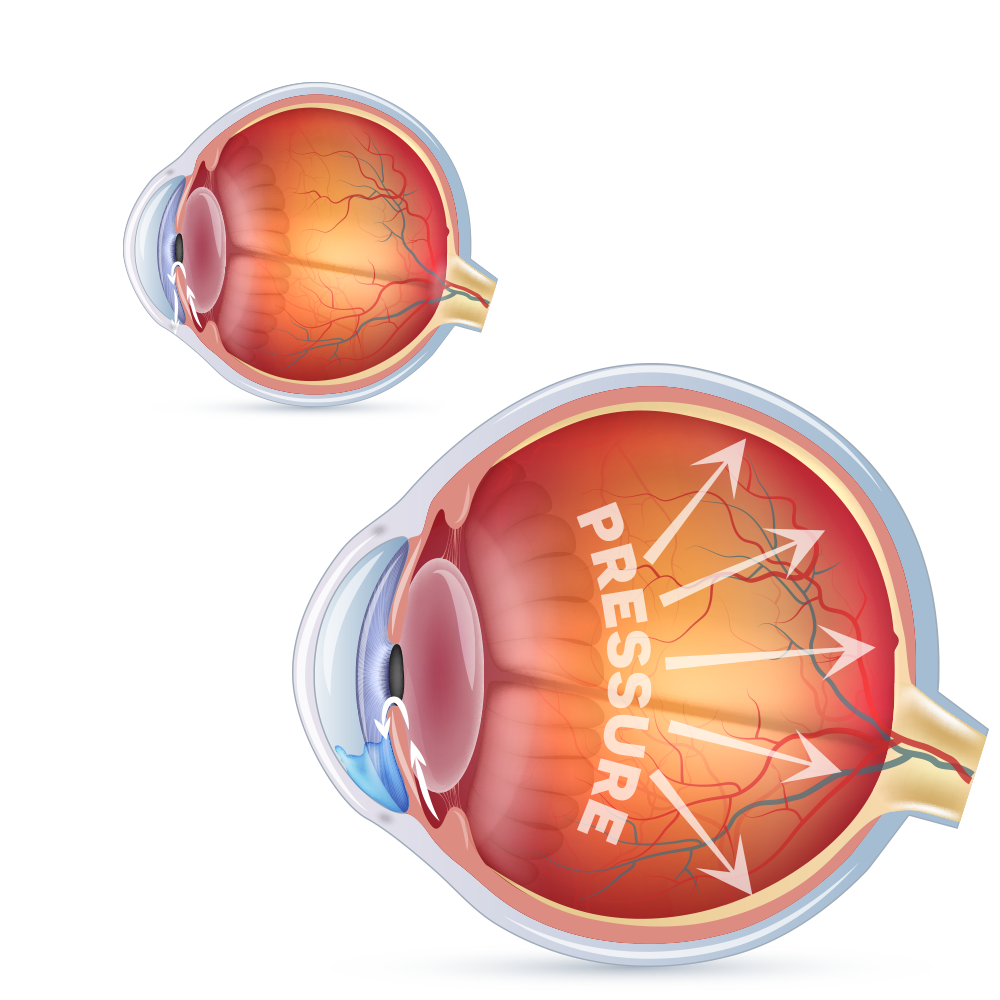 Drainage canal blocked (increase pressure)
Glaucoma affected optic nerve